AgriBus-GMini
High-precision Bluetooth type GPS/GNSS receivers with low cost and palm sizes
A genuine Bluetooth type GPS/GNSS receiver optimized for GPS-guidance application AgriBus-NAVI.GPS/GNSS positioning can be performed with high accuracy even if it is small.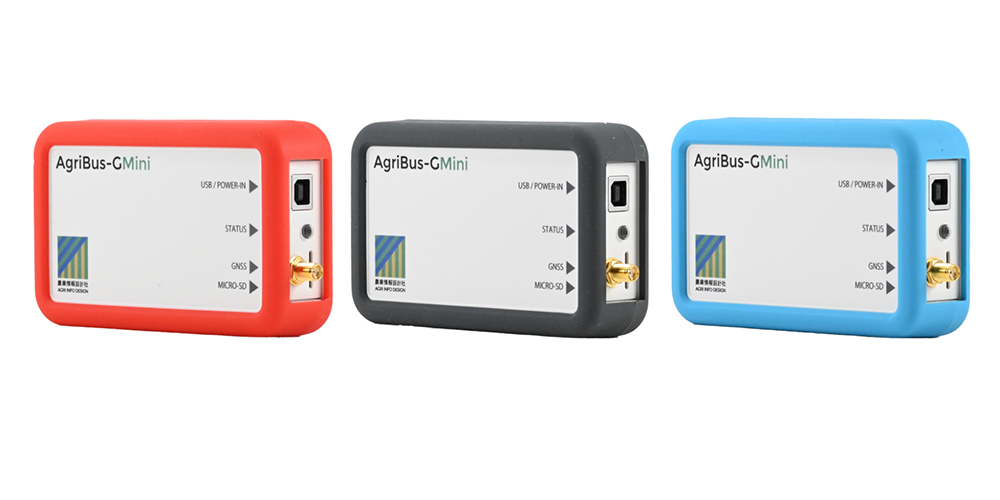 Genuine Bluetooth type
GPS/GNSS receiver

The AgriBus-GMini is a genuine receiver that can be used by connecting to a guidance system application AgriBus-NAVI that supports straight-ahead operations on agricultural machinery such as tractors and combines, and can acquire high-precision position data.Since data communication is performed by WiFi, it can be connected if it is a device equipped with WiFi.The position information can be saved to the SD card even if the SD card is used alone.Submeter-class GPS/GNSS positioning is available in only a few minutes from default.
Used as RTK reference station and mobile station

It is also applicable to RTK reference stations and mobile stations, and RTK (real-time kinematic) positioning can be performed by combining it with other company applications (RTKGPS + etc.).Normally, RTK positioning requires two base stations (Base) and two mobile stations (Rover). However, since AgriBus-GMini supports both stations, RTK positioning is enabled by preparing two AgriBus-GMini and using them as both stations.

You need to use third-party services and applications, and you need to set them by yourself.It is also important to note that RTK positioning is not always possible.
SIZE
H 74 D 34 W 126
Weigh
156 grams
I/F
Wi-Fi 802.11 b/g/n , Bluetooth v4.2
Function
Single Positioning/Differential Positioning
RTK positioning※1
Firmware update function ※2
This can be realized by combining services and applications (RTKLIB,RTKGPS + etc.) made by other companies.You need to set the application by yourself.
Firmware (control software) can be easily updated from a Web browser.