[November 19, 2019: postscript] If you are considering installing as an RTK reference station, the new model AgriBus-GMiniR designed for RTK is the best choice.
Procedures for RTK-positioning using AgriBus-GMini (hereinafter referred to as GMini)First, we will explain how to set the station as a reference station (Base). In order to distribute Base data to the Internet,The PC must always be connected to the Internet.


(A) – 1.Connect the USB-cable between the GMini and the Windows PC to start the GMini.
(A) – 2.After starting the u-center on the Windows PC, select the COM-port to which the GMini is connected in [Receiver]-[Port].
※ Note that the COM port depends on your environment.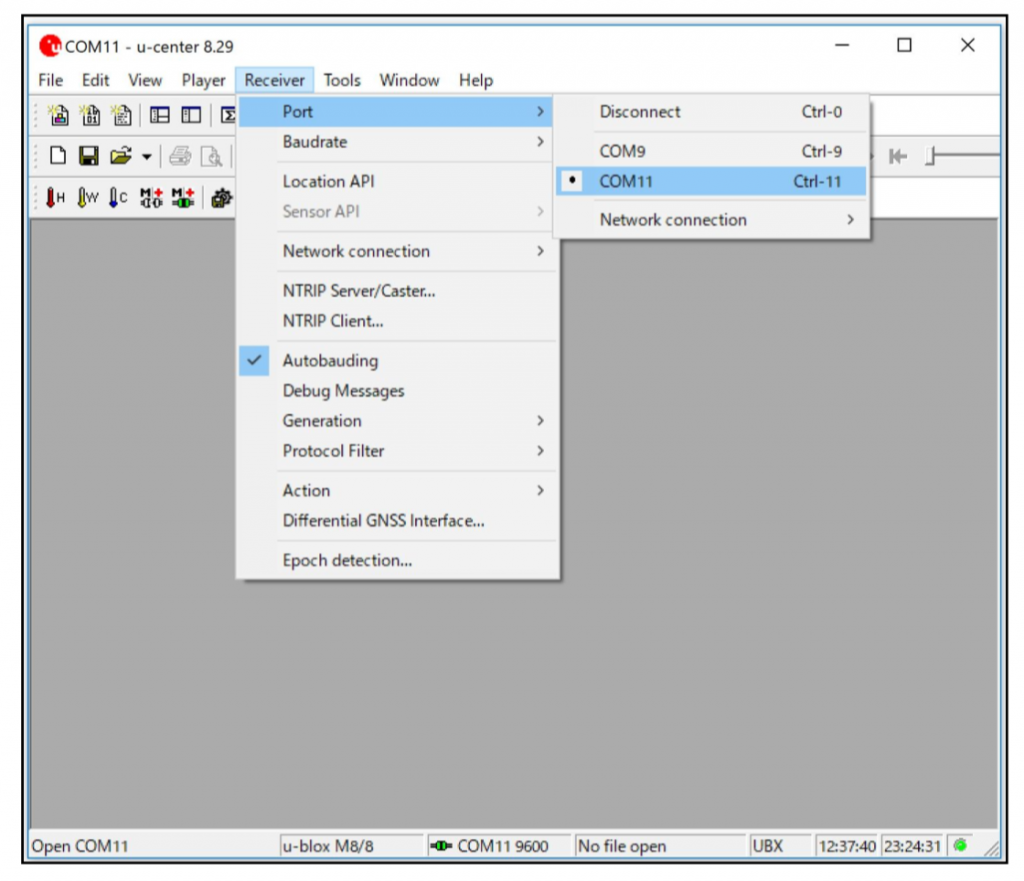 (A) – 3.In [Tools]-[GNSS Configuration…]gmini-ublox-cfg-m8t-rtk-base.txt
Is written.
※ Check [Store configuration into BBR/Flash(non-volatile memory], then select [File >GNSS].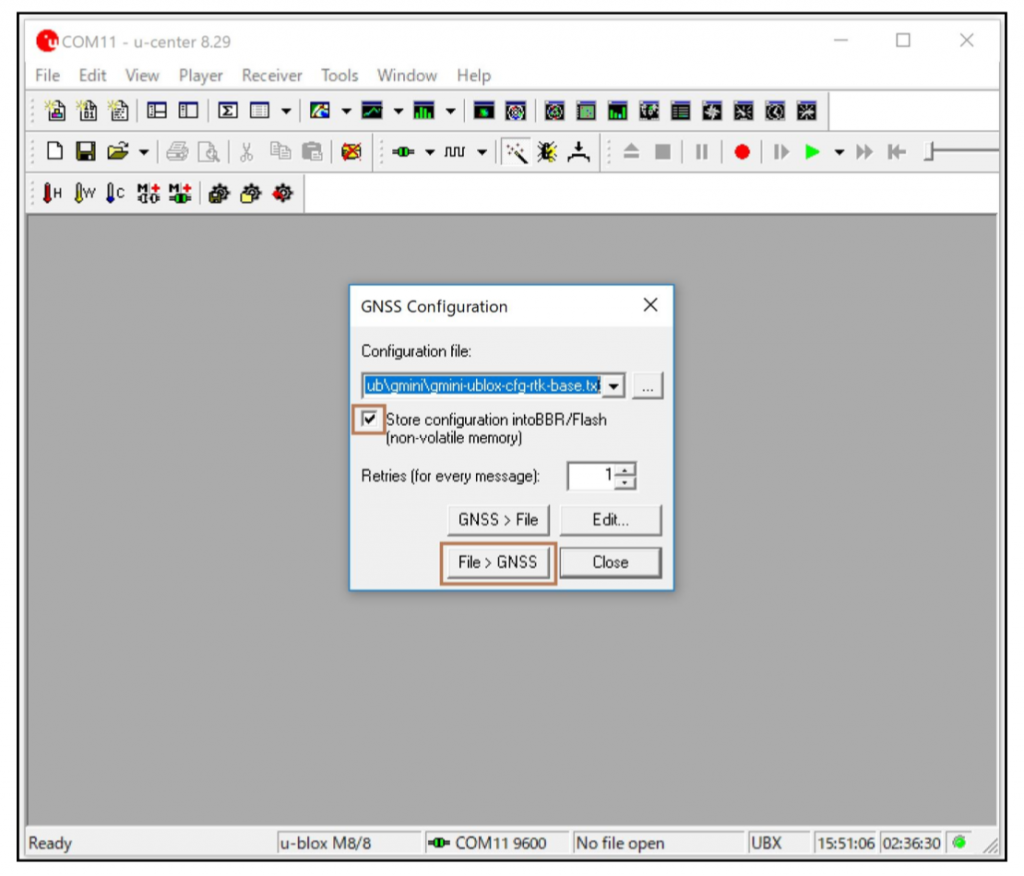 Connection method
Connect the GNSS antennas to the GMini.

Connect the USB-cable between the GMini and the Windows PC to start the GMini.

Connect to the Internet after starting the Windows PC.

Install the RTKLIB on the Windows PC.

Download the zip file from [Download ZIP] and expand the zip file to the appropriate location.

・ Open Repository in GitHub (binary programs for Windows).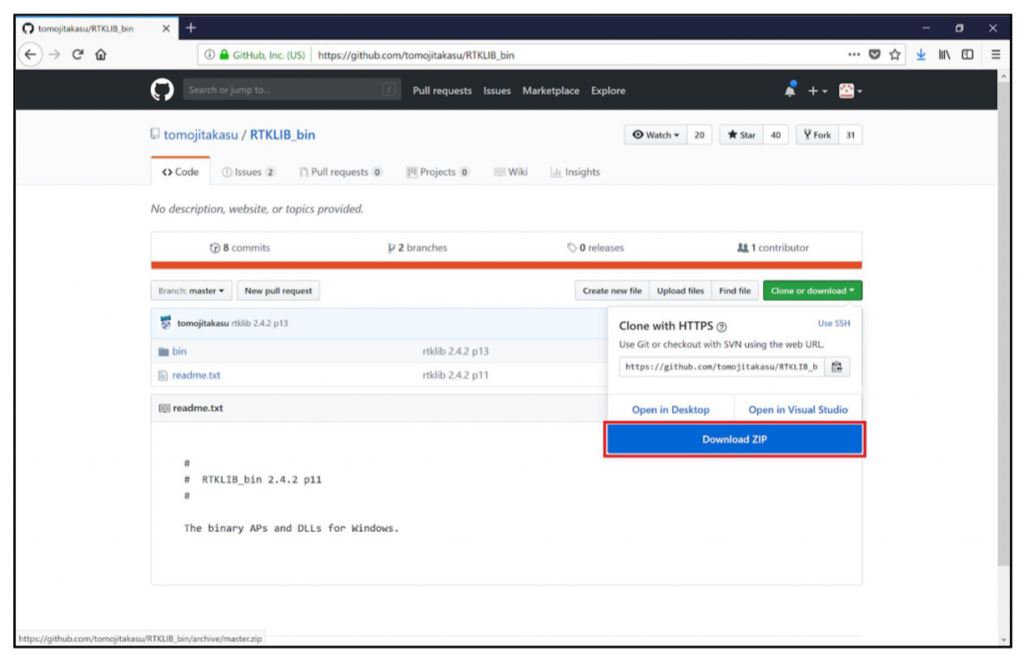 4. Run strsvr.exe in the folders expanded in.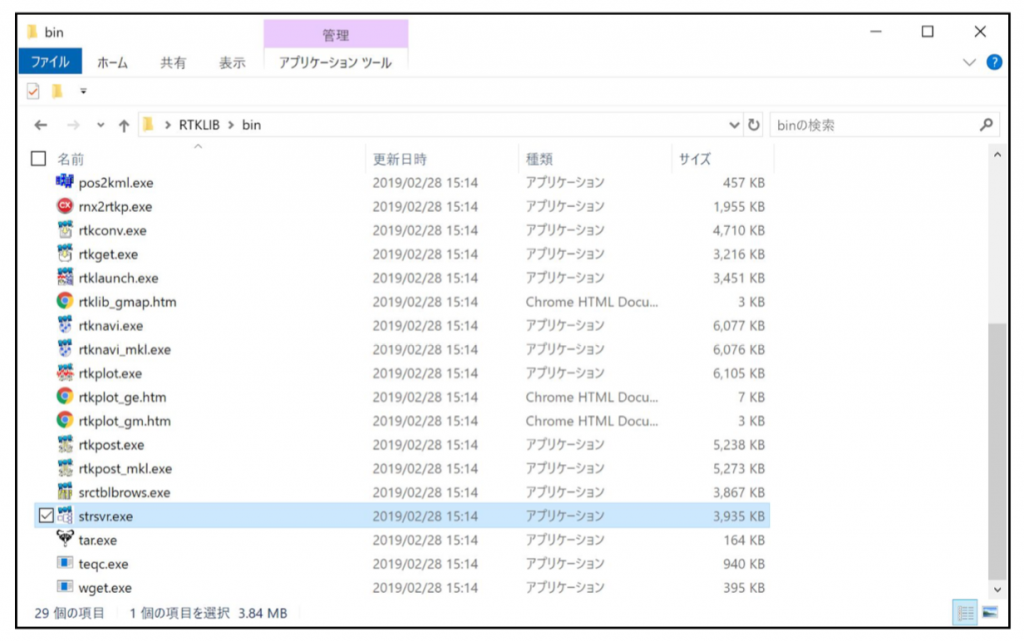 Set the following in the STRSVR.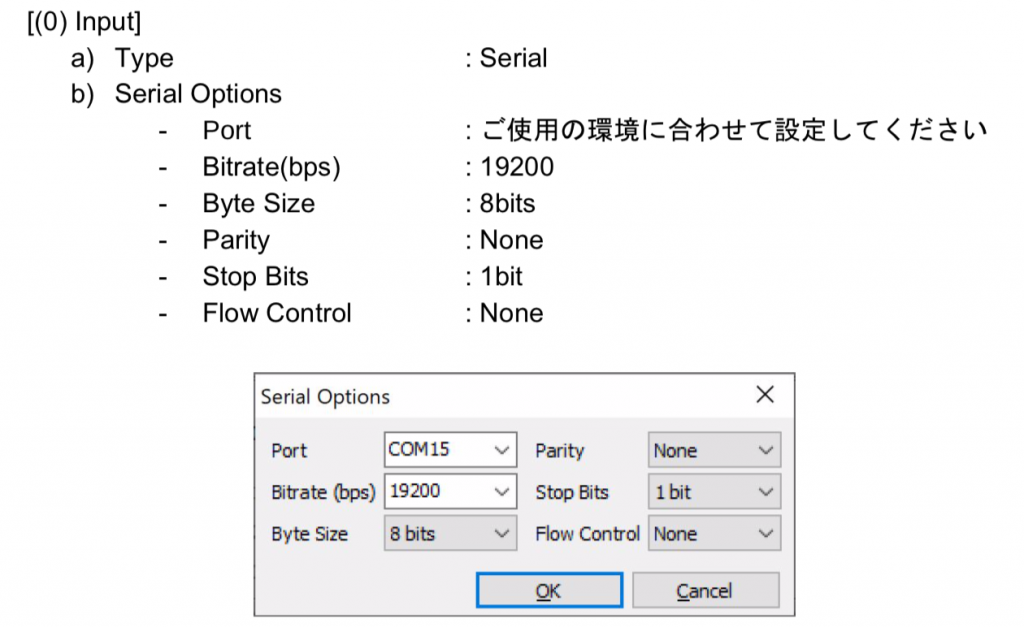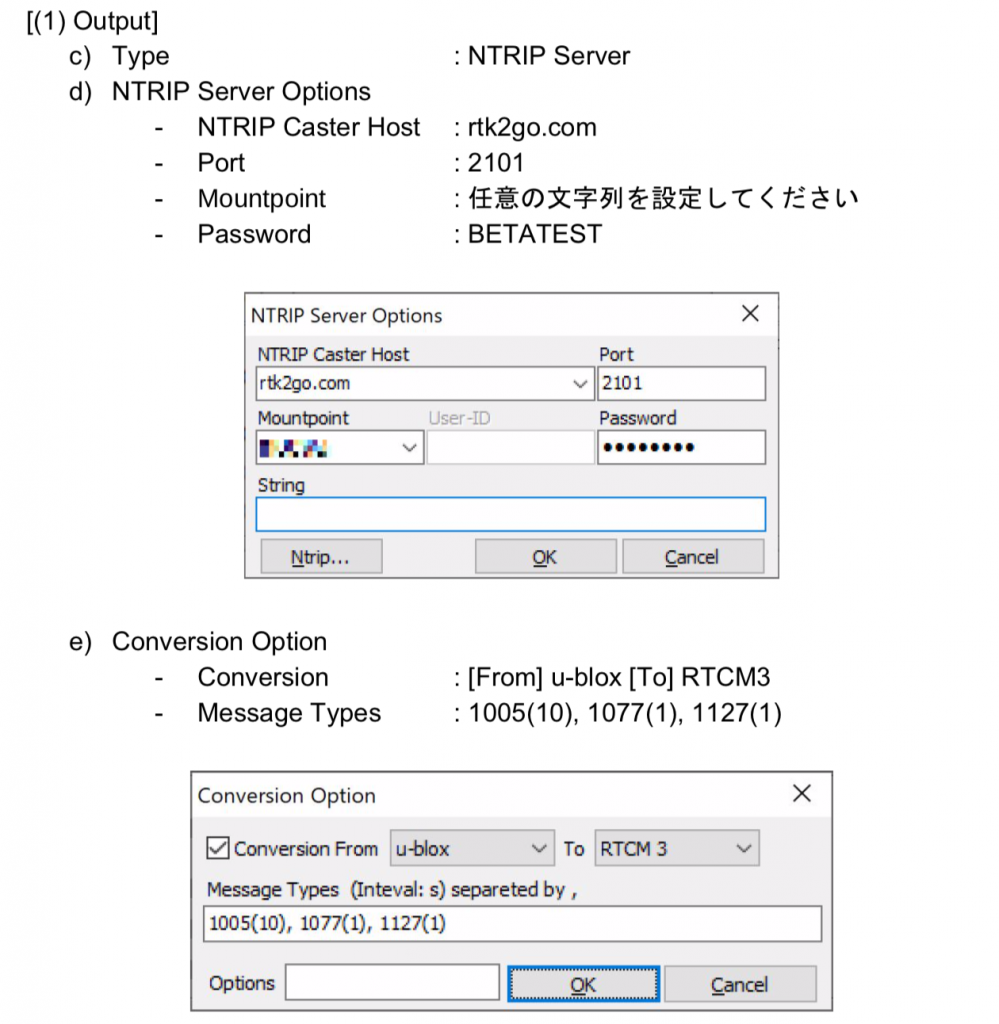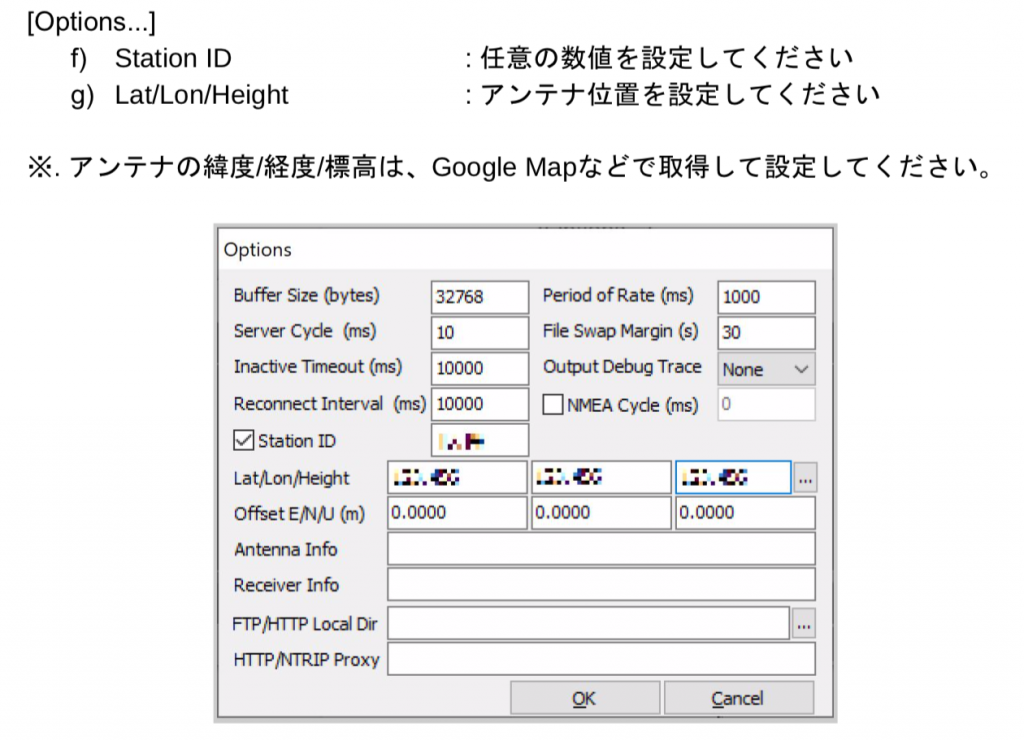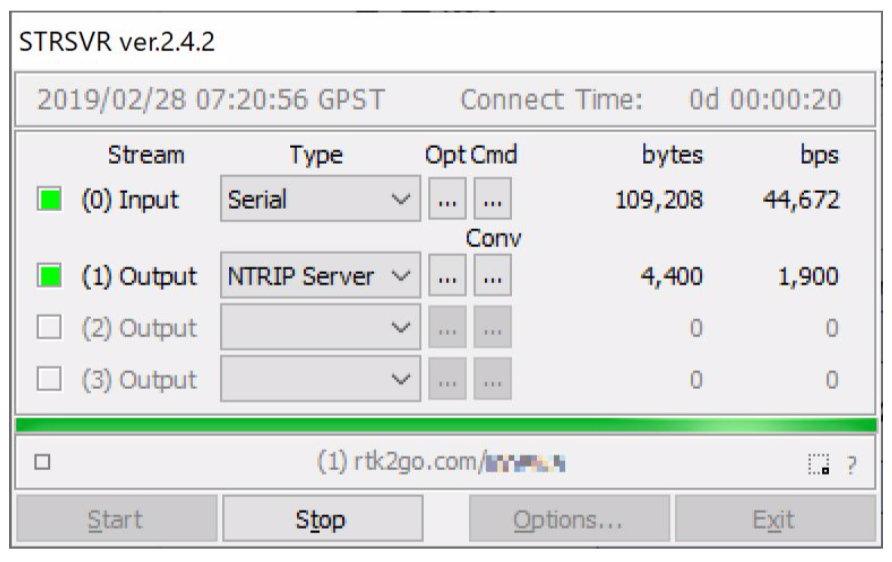 QA
RWhat is TKLIB?

RTKLIB is a group of RTK-based positioning computation software developed by Takahiko 2 (Tokyo Oceanographic University).

For more information, see the URL below.

I can't set the GMini as the reference station successfully?

For more information on RTKLIB(STRSVR) and RTK2GO, see the URLs below.

・ RTKLIB ver.2.4.2 Manual

http://www.rtklib.com/prog/manual_2.4.2.pdf

・ RTK2GO

I want to restore the GMini to the factory settings?

To the GMini in the u-centergmini-ublox-cfg-m8t-nmea.txt
Please write.
In the above, the GMini is used as the RTK-based station.
u-center allows you to configure the GNSS modules in detail. What are you interested in?
Can you make it easier to fix?
Next, the article "Use as a RTK-based mobile station (Rover)" is upgraded.Please expect!