AgriBus-Caster
RTK-GNSS Corrective Info "Forwarding" services
When using "AgriBus-GMini" as a RTK-GNSS reference station, this is a NTRIP Caster service for transferring the correction data generated by the reference station to a mobile station such as "AgriBus-G+".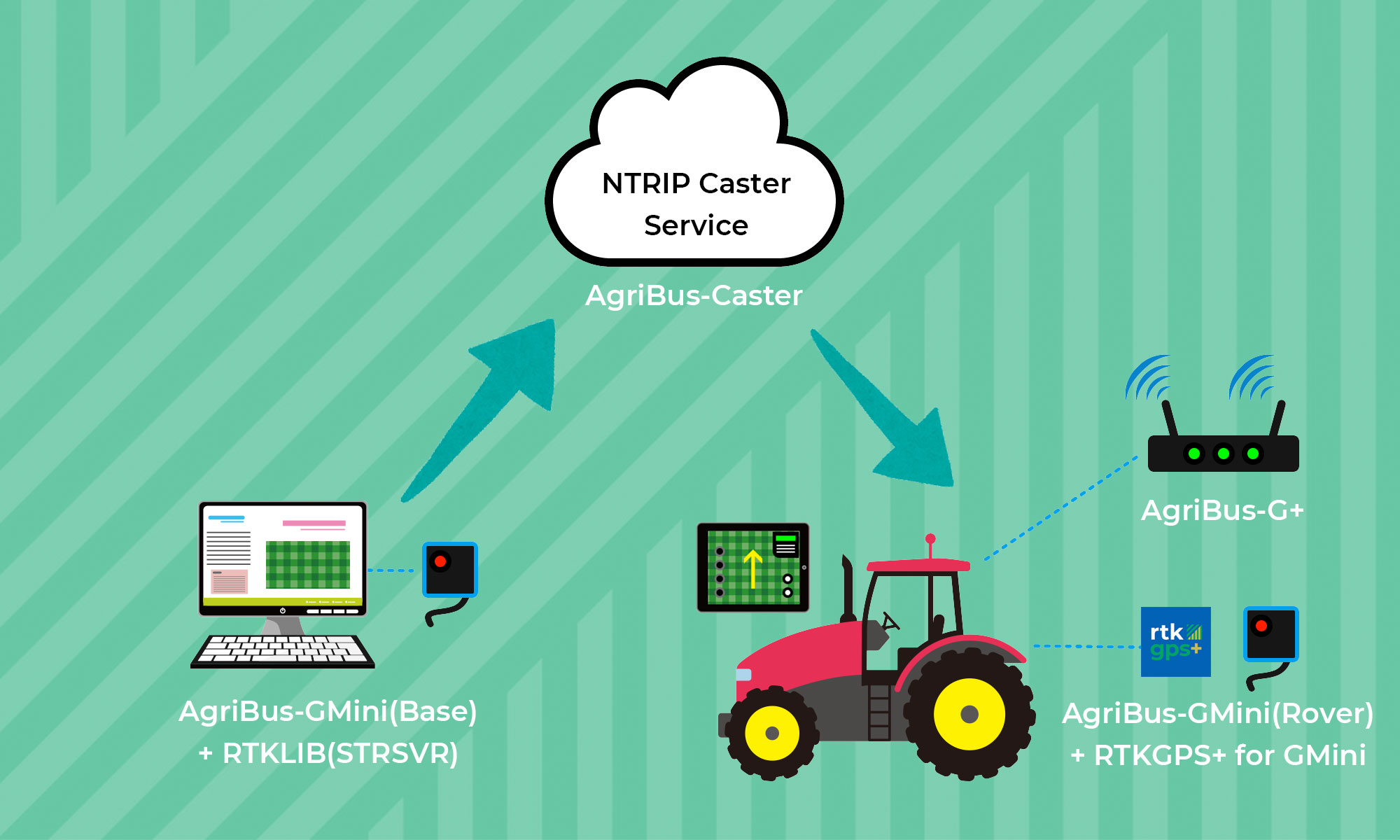 Ideal for "AgriBus-GMini"

In the past, only external NTRIP Caster services were used to transmit compensation data from AgriBus-GMini. However, these services were difficult to set up, making it difficult to connect and use them reliably, which was a major challenge."AgriBus-Caster" is a simple, easy and stable NTRIP Caster service. Supports RTK-standard stations other than "AgriBus-GMini". The mobile station can receive the correction data with the "AgriBus-G+" and "RTKGPS+ for AgriBus-GMini" apps.

About using this service

To use AgriBus-Caster, you need to register for "AgriBus-Web" and subscribe to the standard plan of "AgriBus-NAVI" app.One base station (mountpoint) and one mobile station (client) can be registered per "AgriBus-Web" account.Registered mobile station (clients) settings can be registered in more than one "AgriBus-G+""RTKGPS+ for AgriBus-GMini" app, but only one device can be connected at a time. (Connection restriction specifications may change in the future.)
Your subscription is registered. Please request mount point issuance from the form below.
AgriBus line of products
Simple, low-cost tractor driving support application

Ultra-high precision GPS/GNSS receivers for auto-steering and ISOBUS

Low-cost, palm-sized high-precision GPS/GNSS receiver