AgriBus-NAVI Enterprise
Agricultural organization management can be centralized
Corporate Plan
Multi-tractor work history and real-time operational status
Administrators view and grasp on screen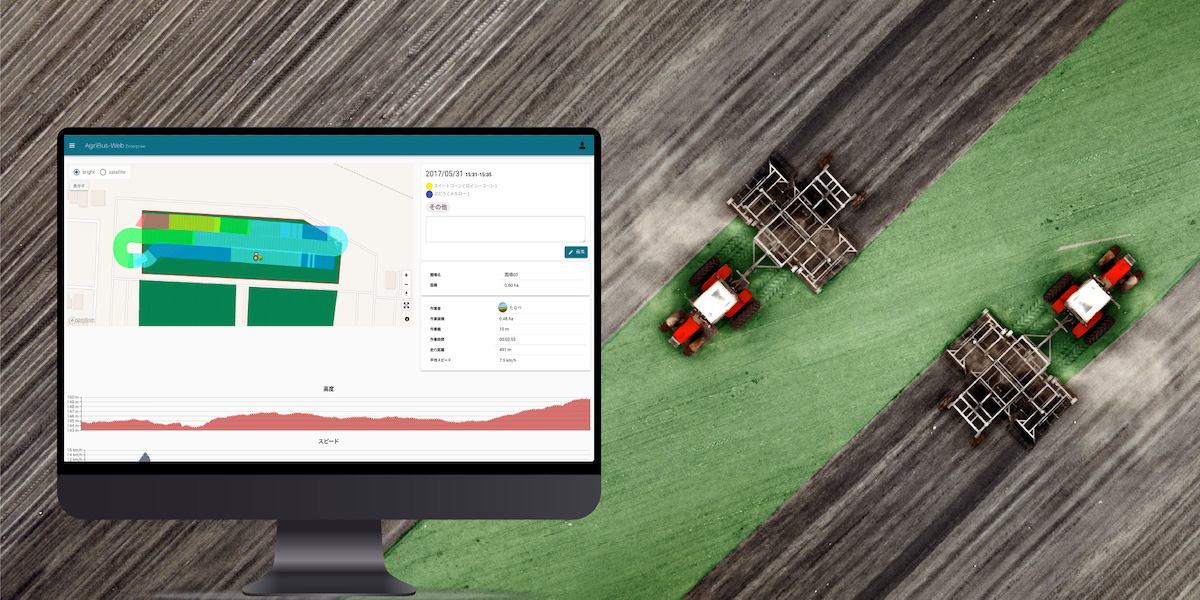 Strong support for corporate and organizational management

Subscribing to the Enterprise Plan gives you access to the full functions of the Standard Plan, including the guidance function of AgriBus-NAVI, the work history and field management functions of AgriBus-Web, and the real-time operational status monitor of AgriBus-Now. In addition, work information can be shared within the organization by using the real-time operating status monitoring function and other functions. Organization managers can centrally manage all kinds of data and improve agricultural management, such as rapid resource allocation, material procurement, and harvest forecasting.

Reduce work and management costs

The Enterprise Plan is priced at 10.99 USD per month per account (= 1 member).
This plan is recommended for corporate businesses, farming groups, and contractor organizations as it allows you to register all your existing Standard Plan members at once.
Enterprise Plan, which is ideal for business customers
[Personal Use]
Free
Simple Basic Features
Free
Straight Guidance
Field management features
Work history data storage (2 days)
[Personal Use]
Standard
Advanced navigation and work management features
10.99 USD per month or 109.99 USD per year
Straight and curved line guidance
Field management features
Work history data storage (indefinitely)
Preservation of guidance baseline
A call for a nearby stored baseline
Using the "AgriBus-Caster
3G communication with the "AgriBus-G2
Function assignment to the multi-function buttons of the headset
Exporting data stored in "AgriBus-Web
Real-time availability feature (prior follow-up request required)
[Corporate]
Enterprise
Advanced team working data management features
10.99 USD per month (per account)
Straight and curved line guidance
Field management features
Work history data storage (indefinitely)
Preservation of guidance baseline
A call for a nearby stored baseline
Using the "AgriBus-Caster
3G communication with the "AgriBus-G2
Function assignment to the multi-function buttons of the headset
Exporting data stored in the "AgriBus-Web
Real-time availability (no prior follow-up requests required)
Viewing and managing the work history of a field in an organization