Today we are pleased to announce that the new version 4.0.3 of the AgriBus-NAVI app is now available in the Google Play Store.
The following features have been added and changes have been made. Please check it out if you are using the app.
Release Notes (4.0.3)
Add work report screen
Add work history screen to home screen
Changed the specification to not save the work history with zero mileage
Fixed a bug in offline mode
Supported shared mount points for enterprise plans
Improved stability of automatic steering
Adjusted screen layout for auto-steer
Other minor bug fixes
special note below
Added work report screen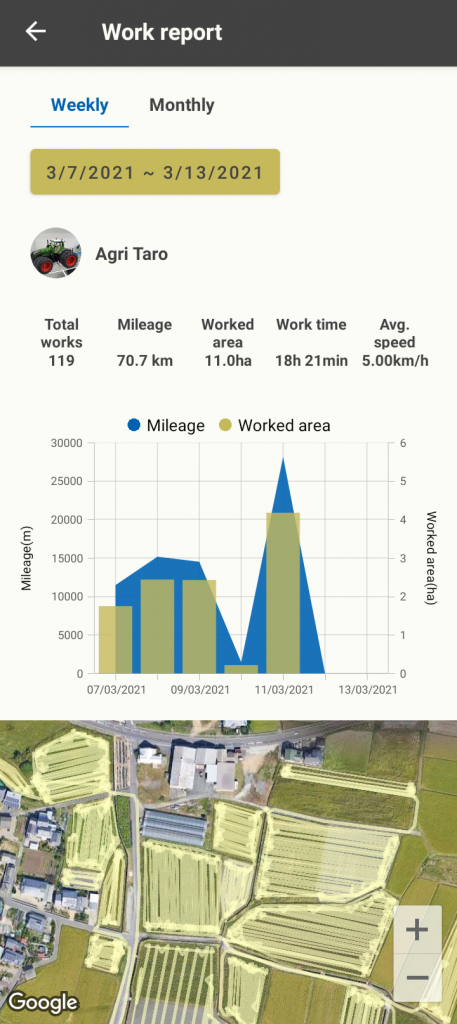 It is now possible to view the "Work Report" from the home screen.
You can look back at your weekly or monthly work history, calculate and display the following numbers, and display graphs for "mileage" and "work area".
Total number of operations
Total distance traveled
Total work area
Total working time
Average speed
The entire work history for the period will also be displayed on the Google map for you to review your work.
*For the work report, the free plan is only for 2 days.
Add work history screen to home screen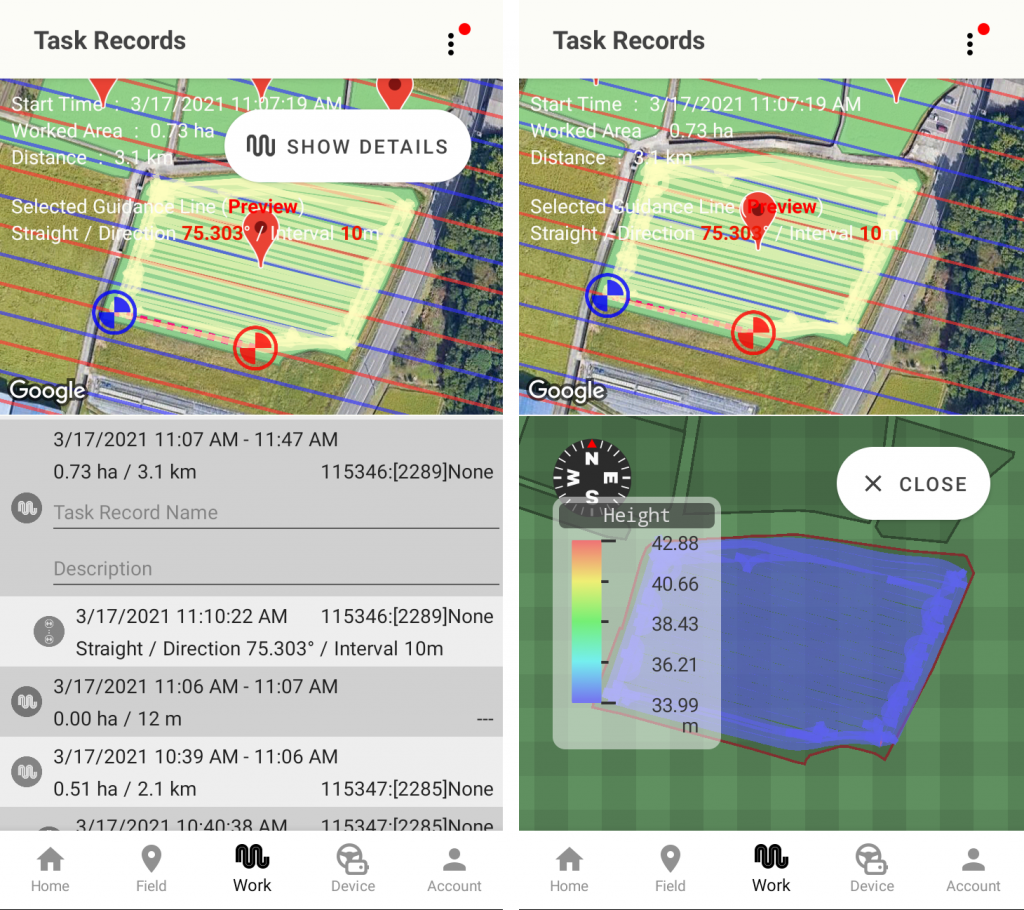 Up until now, there has been a function in the work settings of the navigation screen to display a list of saved work history, but we have implemented this in the home screen so that you can operate it even after you have finished working.
In this screen, the work history and the driving reference line can be displayed together.
In addition, if you click the "Show Details" button, you can see the various data (altitude, speed, inclination, etc.) in the "Information Tray" on a 2D polygon map, displayed in different colors, and compare them with Google Maps.
*For detailed display, you need to subscribe to the Standard Plan.
We've also made the menu in the upper right corner turn red when "Unnecessary Work History" and "Invalid Running Reference Line" are detected, so you can use it to delete them.
Modified the specification to not save the work history with zero mileage
Related to the above, when the GNSS status was "No Pos" or when the guidance screen was exited, the records with zero (0) mileage were left as garbage, but we have changed the specification so that they are not left.
Support for shared mount points for enterprise plans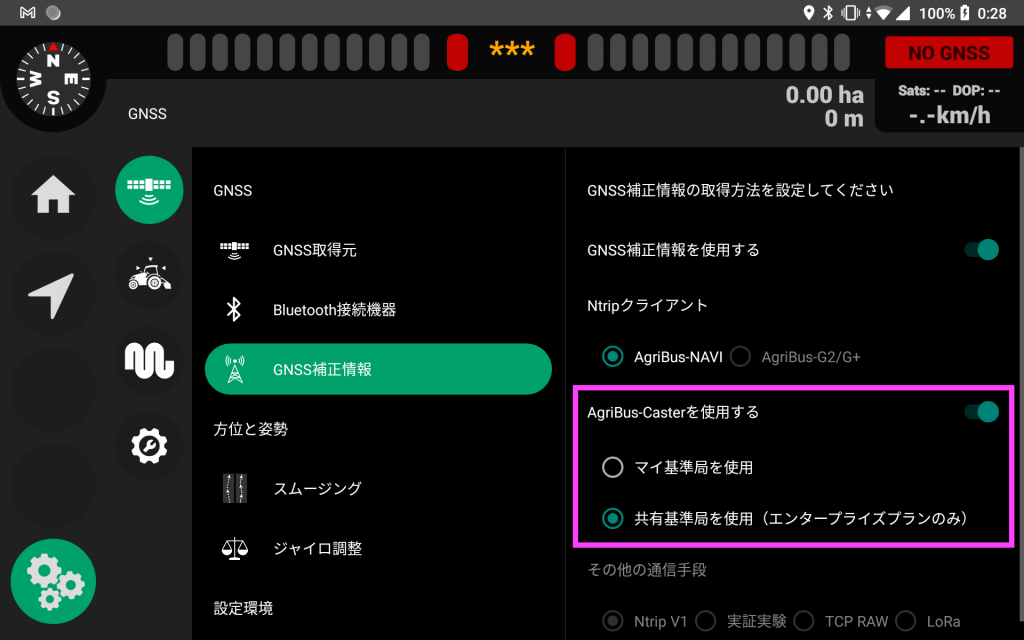 Only if you subscribe to the Enterprise plan, you can now select the "Shared Mount Point" specified in the Enterprise settings of AgriBus-Web.
This is useful if you want to share a single representative mount point with multiple AgriBus-NAVI tractors in a company or project organization.
These are the details of this release.
If you have any questions about this release, please contact us here. We look forward to your feedback and requests.
If you have any questions, please contact us.
https://support.agri-info-design.com/
>
Click here to download the AgriBus-NAVI app
https ://play.google.com/store/apps/details?id=com.agri_info_design.AgriBusNavi