AgriBus-Web
Through a Web browser to manage the field and work
You can automatically record the operation history from the AgriBus-NAVI application, create field areas using satellite photographs and 3D displays, and manage cropping records.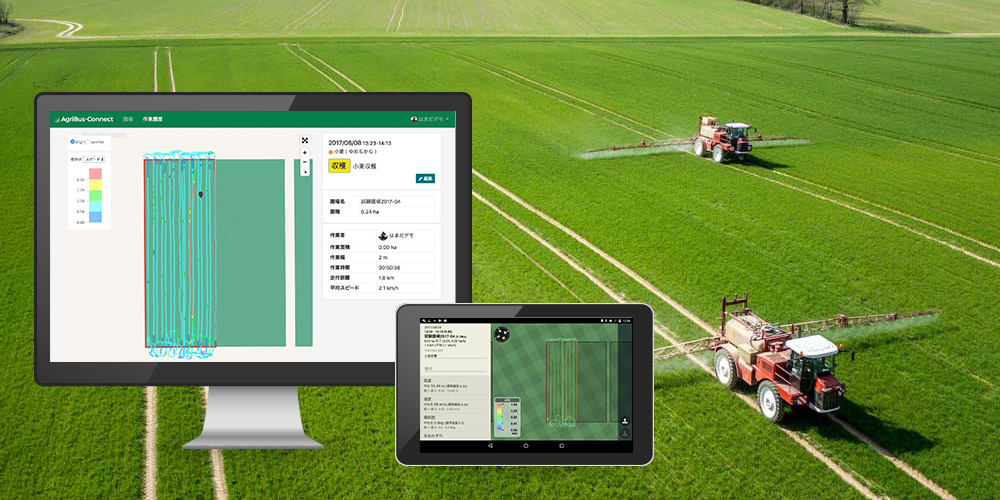 Cooperation with AgriBus-G2 and GMini

You can download up-to-date firmware for optional GPS/GNSS products (AgriBus-G2 and AgriBus-GMini).

Coordination of data between farmers and external services

You can share field and work history data with other accounts.We also plan to cooperate with external work history management services in the future.
By combining optional devices
Better convenience and significantly lower work and costs