AgriBus-GMini
High-precision Bluetooth type GPS/GNSS receiver
A genuine Bluetooth type GPS/GNSS receiver optimized for GPS-guidance application AgriBus-NAVI.GPS/GNSS positioning can be performed with high accuracy even if it is small.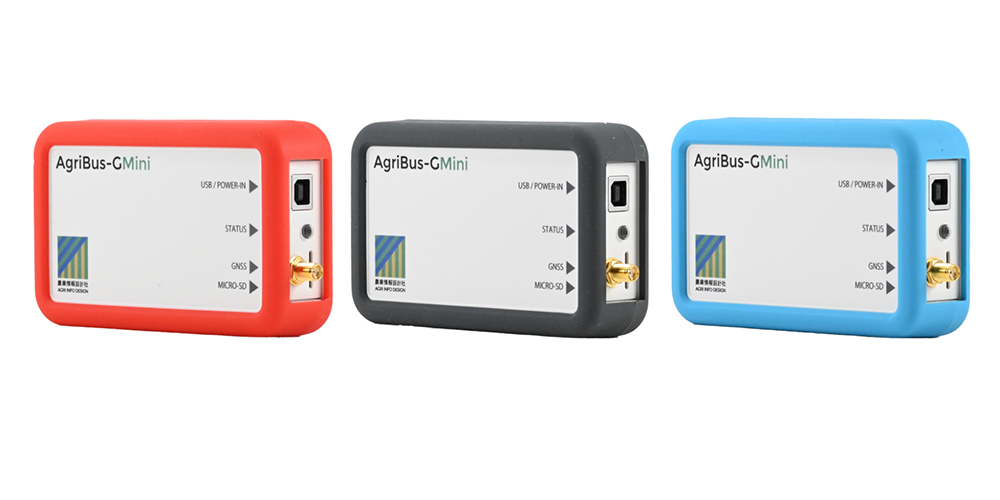 Genuine Bluetooth type
GPS/GNSS receiver

The AgriBus-GMini is a genuine receiver that can be used by connecting to a guidance system application AgriBus-NAVI that supports straight-ahead operations on agricultural machinery such as tractors and combines, and can acquire high-precision position data.Since data communication is performed by WiFi, it can be connected if it is a device equipped with WiFi.The position information can be saved to the SD card even if the SD card is used alone.Submeter-class GPS/GNSS positioning is available in only a few minutes from default.
Used as RTK reference station and mobile station

If you are considering installing as an RTK reference station, consider the AgriBus-GMiniR designed for RTK.

It is also applicable to RTK reference stations and mobile stations, and RTK (real-time kinematic) positioning can be performed by combining it with other company applications (RTKGPS + etc.).Normally, RTK positioning requires two base stations (Base) and two mobile stations (Rover). However, since AgriBus-GMini supports both stations, RTK positioning is enabled by preparing two AgriBus-GMini and using them as both stations.

It is necessary to use third-party services, and some settings are required by the user. Please be aware that RTK positioning may be difficult depending on the service operation status, etc., and we cannot support operations related to products of other companies.

Refer to the "AgriBus-GMini_RTK User Guide" in the manual for how to set up RTK, and confirm the required configuration before purchase.
SIZE
H 74 D 34 W 126
Weigh
156 grams
I/F
Wi-Fi 802.11 b/g/n , Bluetooth v4.2
Function
Single Positioning/Differential Positioning
RTK positioning※1
Firmware update function ※2
This can be realized by combining services and applications (RTKLIB,RTKGPS + etc.) made by other companies.You need to set the application by yourself.
Firmware (control software) can be easily updated from a Web browser.