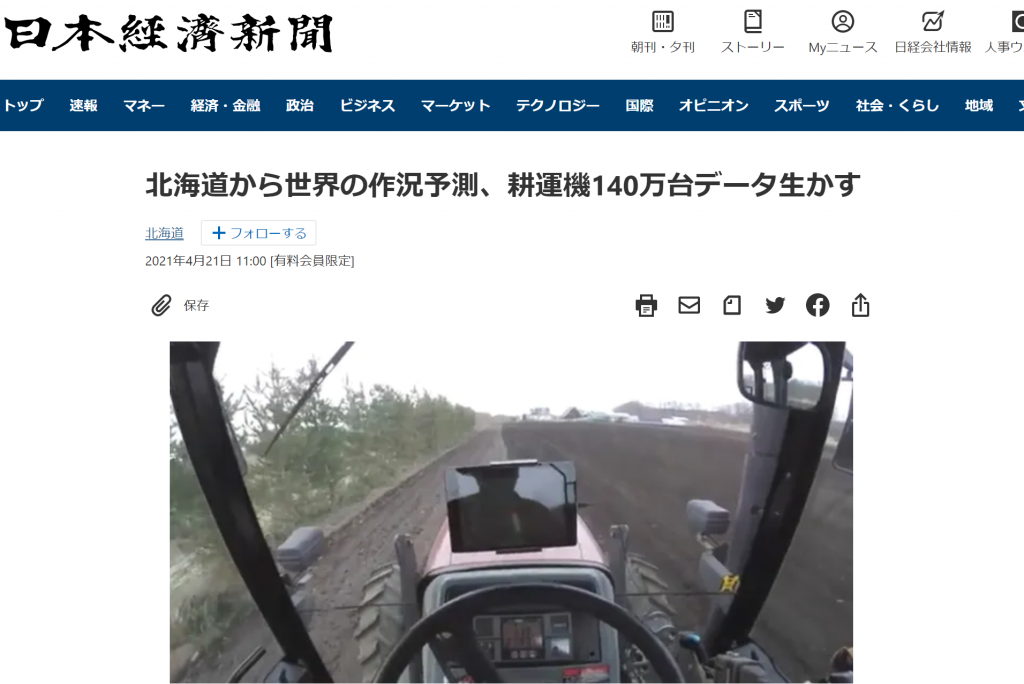 An article about our company was published in the Nikkei electronic edition on April 21.
From Hokkaido to the World, 1.4 Million Tillers Data Forecast
This page introduces the services currently under development.
We will take this as an expectation and encouragement to Agricultural Information Design, Inc. and make further efforts.
It is available in a paid version, but if you are a subscriber, please read it.