As a result of internal discussions based on the valuable feedback we received after the announcement, we have decided to make the following changes to our subscription products. We would appreciate it if you, the users of "AgriBus-NAVI" would read and reconsider the changes.
Please note that the referenced articles have been updated to conform to the changed specifications.
Changes from the previous announcement
Upgrade to [Professional] at a discounted price for those who purchase a Standard Plan by January 9, 2023
AgriBus-Web to manage data" is now available at [Plus]
Enable "Publish My Reference Station to other AgriBus users" at [Plus]
Enable "Fill Switching with Headset Buttons" at [Plus]
Upgrade to Professional at a discounted price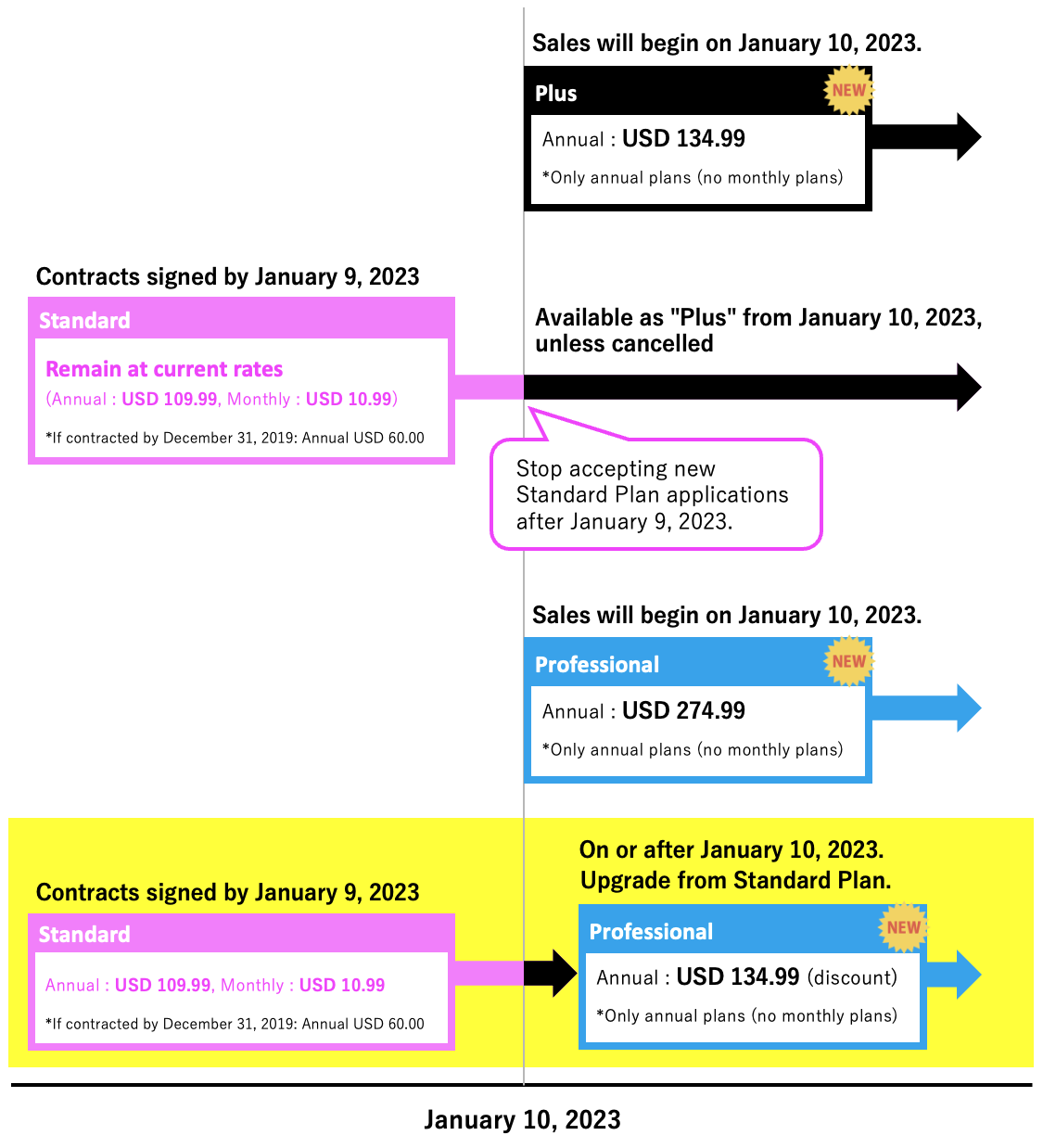 For those who purchased the Standard Plan by January 9, 2023, it will be available as [Plus] after January 10, 2023 without any procedures, but there are no benefits when upgrading to [Professional], which has been requested by many of you.
Therefore, we have arranged to offer a discount on [Professional] for those who have purchased the Standard Plan on an upgrade basis only. New installations are not included in the terms and conditions, and the discount applies only to upgrades. Please note that if you cancel and then repurchase, you will be charged the regular price.
Some features available at [Plus]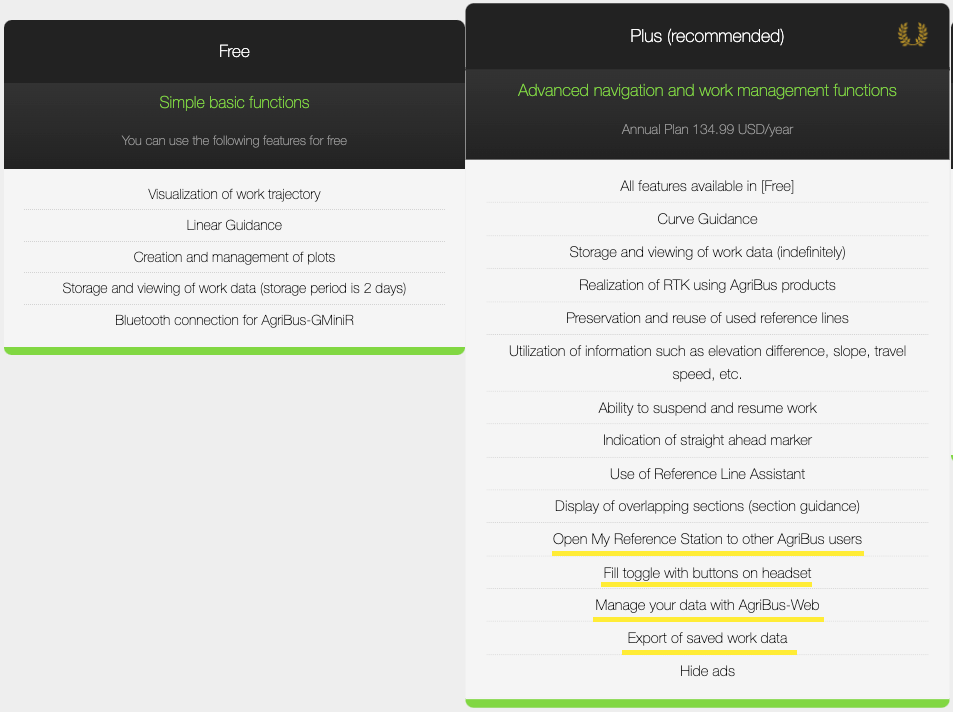 Three features that were originally scheduled to be available on [Professional], including browser-based use of AgriBus-Web, will be changed to be available from the time of purchase of [Plus].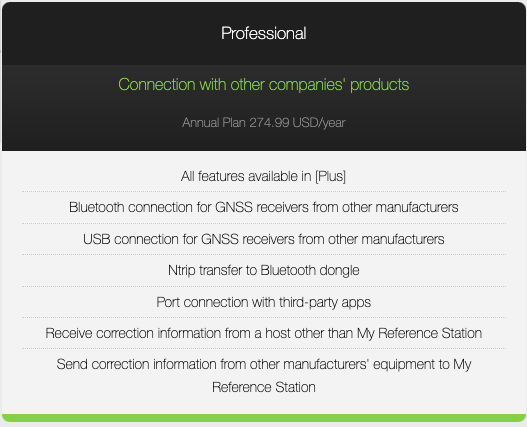 The list of features available at [Professional] will therefore change to the above.
The above is a follow-up report and correction regarding the change of some free features to paid and subscription products as of January 10, 2023.
Thank you in advance for your cooperation.